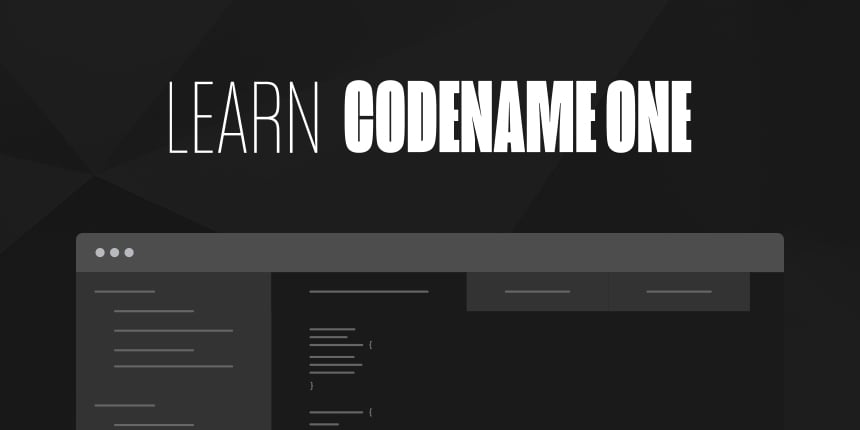 There are many Codename One resources for building native mobile apps but they are often all over the place,
in this blog post I'll try to concentrate the best resources for people who already know Java and are looking to pick
up Codename One. If you don't know Java yet please check out
this post where we discuss resources for beginners
to Java.
Written Docs and Tutorials
There are many other tutorials too many to list, you can see some of them in the tutorial tag
and that is still a partial list as it doesn't cover the older posts from before the site migration.
Videos & Online Courses
Notice that we have shifted most of our effort to the Codename One Academy. Some of the older videos below might be out of date but the Academy is current and constantly updated:
More?
We hope to produce more content as we move forward both to replace older/outdated content and to provide more
"ready made" starting points. Our property cross and chat tutorials were very successful mostly because they represent
real world types of applications developers want unlike the kitchen sink which is abstract.
These tutorials require a lot of time & effort so we don't get to do as many as we might want. If you have thoughts
or wishlists for tutorials we'd be happy to hear about them. Also if you have your own tutorial somewhere feel
free to post a link in the comment, as long as it's relevant we'll approve it thru moderation and maybe add it to the post.