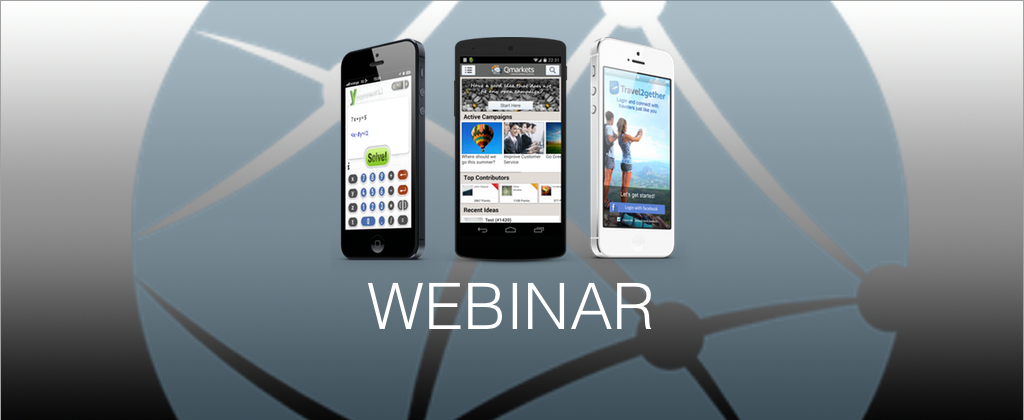 On Thursday morning we rolled the cameras for chapter 2 of our exciting new webinar series. This time around there were far fewer (though not zero) technical issues, and we were able to share a productive hour of mobile app development in the company of our fellow coders.
Last time, we built a social media app similar to Facebook. It highlighted how you can easily build REST client using Codename One. This time around we changed directions and built a game: Classic Flickr Concentration. Basically it is a matching game where you get a set of cards, and you tap them to flip them over. You just need to find the matches. My two-year-old daughter loves this game, by the way.
Here is a 1-minute screen-cast of the game being played side-by-side on both an iPad Air 2, and a Nexus 5:
After the tutorial, Clement Levallois spoke a little bit about CodApps and its upcoming bus tour around Europe to teach beginners how to build mobile apps.
Video of the Webinar
A video recording of the webinar:
Alternatively, the tutorial portion can be viewed here using Adobe Connect's webinar viewer. This version allows you to experience the webinar almost like it was live. You can see the chats, and there are helpful book marks to navigate directly to parts of the tutorial that interest you.
Source Code
Get the full source code for the demo project from the github repo.
You can also download the android apk directly to try it on your device.
We Want Your Input
Now that we have completed two webinars, we would are working on scheduling content further in advance. We will be holding them every two weeks and we'd like your input.
What kinds of topics would you like to have covered?

Would you like to share any of the work you've been doing? Do you have a cool app or sample that you have built in Codename One that you'd like to share? Let us know.
I think we all had a good time talking and learning about Codename One. Hope to see you all there for the threequel.