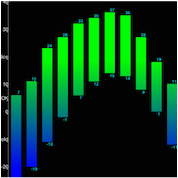 Update:

The survey was completed and its results are published. Thanks for taking the time to answer.






We are already gearing to close 1.0 and are looking at the features we would like to get into 1.1 currently slated for May 2013. In that spirit we would love if you would take a few minutes to answer this quick survey.
Notice: This post was automatically converted using a script from an older blogging system. Some elements might not have come out as intended…. If that is the case please let us know via the comments section below.