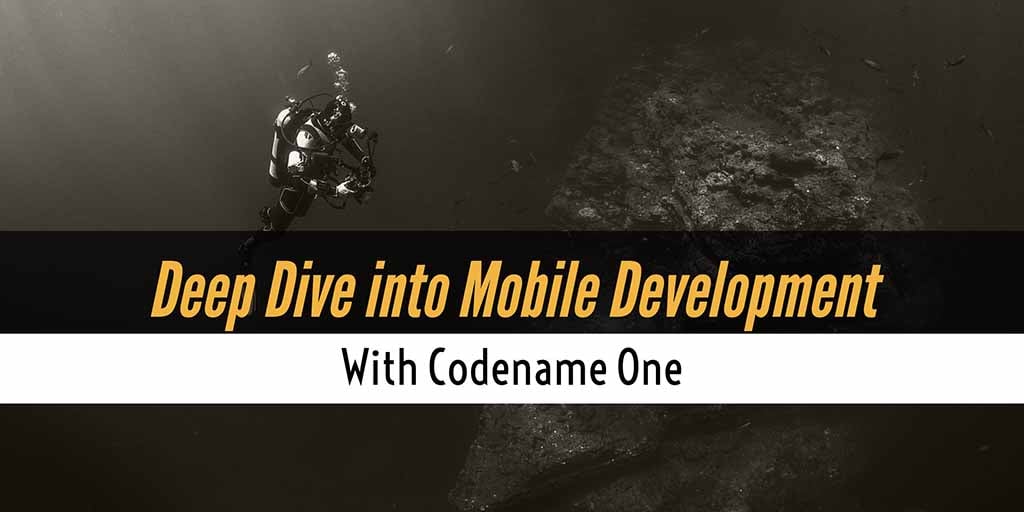 I promised 2 new course modules for February and just published the first one. It covers the process of building a Codename One app from the Codename One source code. The whole process is done without using the Codename One plugin or build servers. It uses only open source project code to deliver iOS/Android & desktop binaries!
You can check out the full module in the Deep Dive into Mobile Programming course in the academy.
Working with the Codename One sources is not for the faint of heart. You can learn a lot from going through the process. However, if your only goal is to avoid the build servers you might find it harder to work with.
In fact I personally use the build servers when building apps and testing them. I almost never use offline build or the sources directly. Instead I hack and test things via the include source options. However, learning this is still valuable and I'm aware of a few people who don't share my opinion on this matter…​
Still, why would I create a guide for something like this?
There are 3 types of individuals I can think of who might benefit from this guide:
If you are the type of person who needs to do everything yourself then this is pretty much it

If you want to understand the underpinning of Codename One at a deeper level than the more abstract descriptions. Then this is a good first step

If you want to feel secure that you can hack Codename One manually if our service changes or becomes unavailable in the future then the mere existence of this guide should help calm some of those concerns
To me the third option makes a lot of sense. I think that the existence of this module is probably the biggest value it delivers.
Performance
Next week I will post a module covering performance tuning, tips and pitfalls. I already wrote a lot of material for this module which is shaping up as an even bigger module.