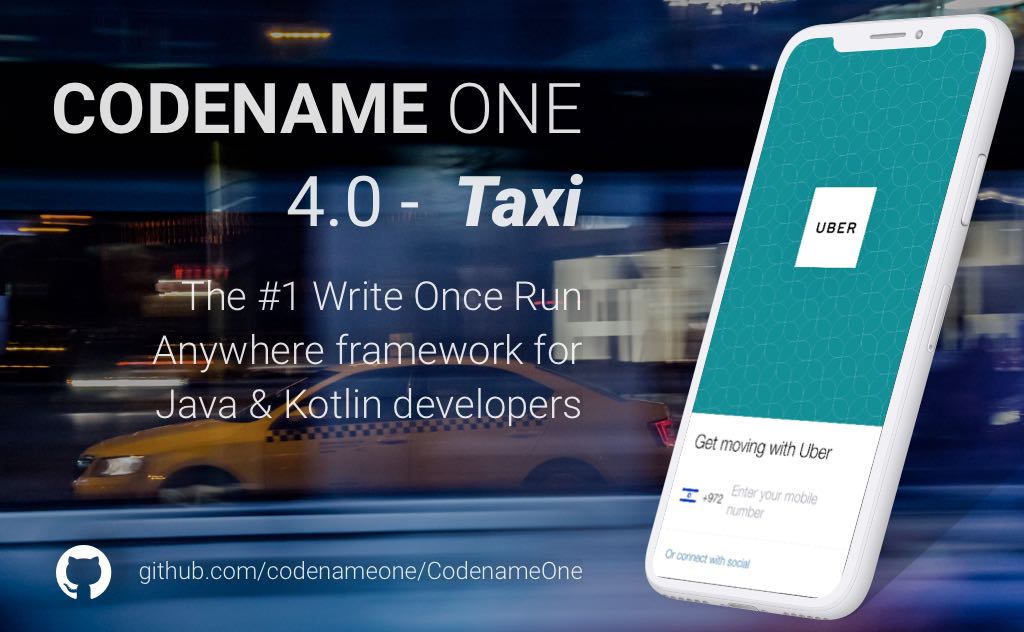 Last week I mentioned we are considering postponing the release planned for next week. We eventually did just that and the release is now scheduled for the 20th with code freeze on the 13th. So far we didn't change future release dates but there might be a cascading effect. As I explained before, this is an inevitable result of the migration to xcode 9.2 which is something we need to stabilize before the release.
We already have a lot of big features in the release so the big pieces are already there.
Release Code Names
With the switch to major release numbers we decided to name the releases. We thought about silly names similar to the spirit of Android, RedHat etc.
Then it occurred to us that with the Uber Clone application we essentially proved a use case of a taxi app built with Codename One. It's not a feature that you can list in the "new features" section but it's an important highlight…​ Since we will be releasing additional applications to the academy as we go it makes sense to tie them into the release versions.
With that in mind Codename One 4.0 is nicknamed – Taxi.
Codename One 5.0 is tentatively nicknamed – Social.