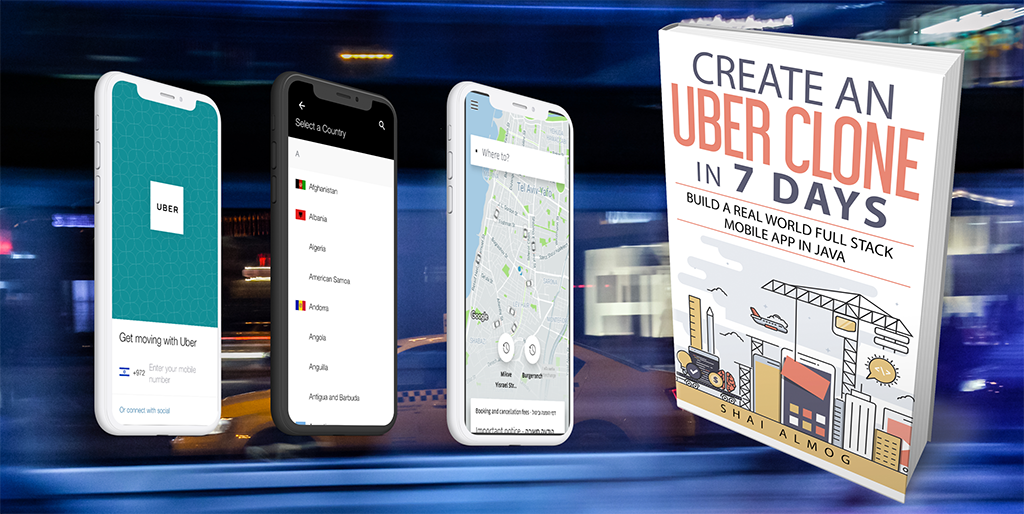 Finally after all this time you can buy the Uber book today in both in Kindle and print versions!
Notice that the kindle pricing is currently very low due to Amazon's restrictions. Once the Amazon exclusivity expires the price of the ebook will go up.
Notice that the book is also available on all Amazon domains so you can order from UK, DE, FR, ES, IT, NL, JP, BR, CA, MX, AU and IN.
Notice that the print book should also be available in local stores, but you'll probably need to ask the store to stock it. For now the book won't launch on other digital stores due to Amazon exclusivity, I'm not sure when/if this will change.
You can check out the first two chapters at the book site. Please spread this far and wide, if the book is a success I'll turn it into a series featuring other apps as well.
JDK 11
In unrelated news, this weekend we'll release experimental support for JDK 9, 10 and 11. This support means Codename One will work when running on these JDK's (and OpenJDK) but it doesn't mean that Codename One will add features from these JDK's.
If you have a newer JDK on your machine we'd appreciate issues covering this support. We're releasing it early to give us time to test it until the 5.0 release.
It's an important feature as JDK 8 reaches end of life at the end of the year.