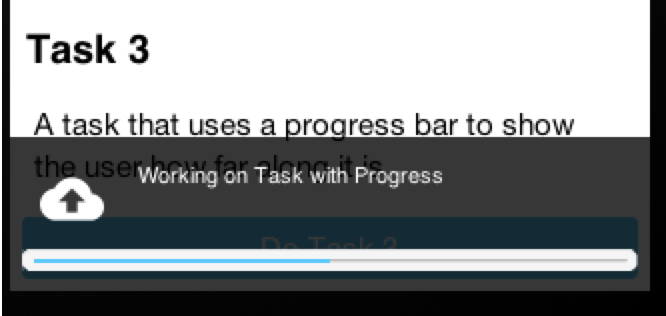 Just last week I wrote that we are making an effort not to add new features and we got foiled by a couple of new features.
The main reason for this is paying customers who need to
have a feature now. This makes it hard for us to focus completely, but it does keep the lights on
here so we can't really complain.+
To be fair, during this time we were able to almost double the page count of the developer guide from the
3.2 era to 584 pages at this moment and we still have a lot of work ahead of us in that department.
ToastBar
Steve was working with a customer who needed a none obtrusive notification system at the bottom similar
to the newer versions of Android's toast UI. Fabricio already built a
native cn1lib for toast messages but because the library is native it
isn't as flexible as we needed.
The new ToastBar API
started off as a StatusBar API but we changed that to avoid confusion with the iOS StatusBar. Here
is a quick video Steve made showing off the ToastBar.
Gaussian Blur & Dialog Blur
Some effects are very easy to accomplish in Codename One while others not so much. Gaussian blur is
one of those none trivial effects that become even harder to achieve when performance is of the essence.
Its a really powerful effect that makes the UI standout over the background and should be built in now that
its a builtin part of iOS 8+.
These API's let us apply the blur to an arbitrary image which is useful for many things.
One of the chief uses for this is blurring a Dialog. We can apply Gaussian blur to the background of a dialog
to highlight the foreground further and produce a very attractive effect. We can use the
setDefaultBlurBackgroundRadius to apply this globally, we can use the theme constant dialogBlurRadiusInt
to do the same or we can do this on a per Dialog basis using setBlurBackgroundRadius.
Form hi = new Form("Blur Dialog", new BoxLayout(BoxLayout.Y_AXIS));
Dialog.setDefaultBlurBackgroundRadius(8);
Button showDialog = new Button("Blur");
showDialog.addActionListener((e) -> Dialog.show("Blur", "Is On....", "OK", null));
hi.add(showDialog);
hi.show();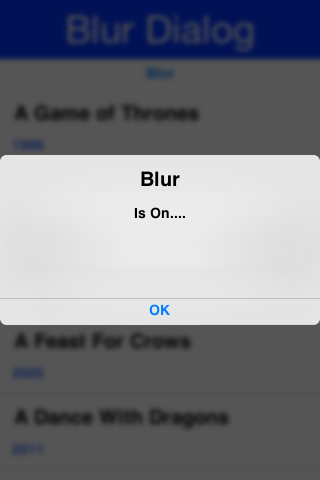 Figure 1. Gaussian Blur behind the Dialog