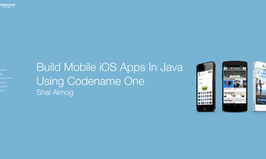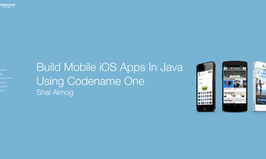 As you know we will be presenting Codename One in our booth at JavaOne and would be using several community applications to demonstrate what you have achieved using the tool we built. We think you are our best spokes persons and we think we can provide a platform to expose your application to more people.
If you created an outstanding app that we can demo in our booth at JavaOne, please be sure to submit it to the gallery.
Thanks for your help.




On an unrelated subject we recently added a

videos

section to the website that you might want to checkout, we also added a new

Udemy course

based on the JavaZone workshop I'll be giving. We will also be uploading the videos of that course to youtube for easier viewing.



Notice: This post was automatically converted using a script from an older blogging system. Some elements might not have come out as intended…. If that is the case please let us know via the comments section below.