Second Annual Wristband Donation For Oracle Employees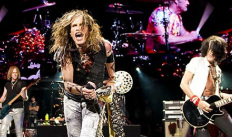 At JavaOne/Oracle Open World the wristband allows you to attend the "
appreciation event
" featuring Aerosmith, Macklemore & Ryan Lewis and Spacehog. Unfortunately Oracle employees don't get the wristband that allows everyone to attend that event!
So I'm personally giving away my wristband and we might get some additional wristband donations to give away to Oracle employees so if you are an Oracle employee just retweet our tweet representing this article and/or share this via Facebook (publicly) then drop by our booth to log your name/email.



We will hold the raffle on Wednesday at 3pm in our booth

be sure to be there in order to claim the wristband or we will have to give it to someone else.

Notice: This post was automatically converted using a script from an older blogging system. Some elements might not have come out as intended.... If that is the case please let us know via the comments section below.
Shai is the co-founder of Codename One. He's been a professional programmer for over 25 years. During that time he has worked with dozens of companies including Sun Microsystems.