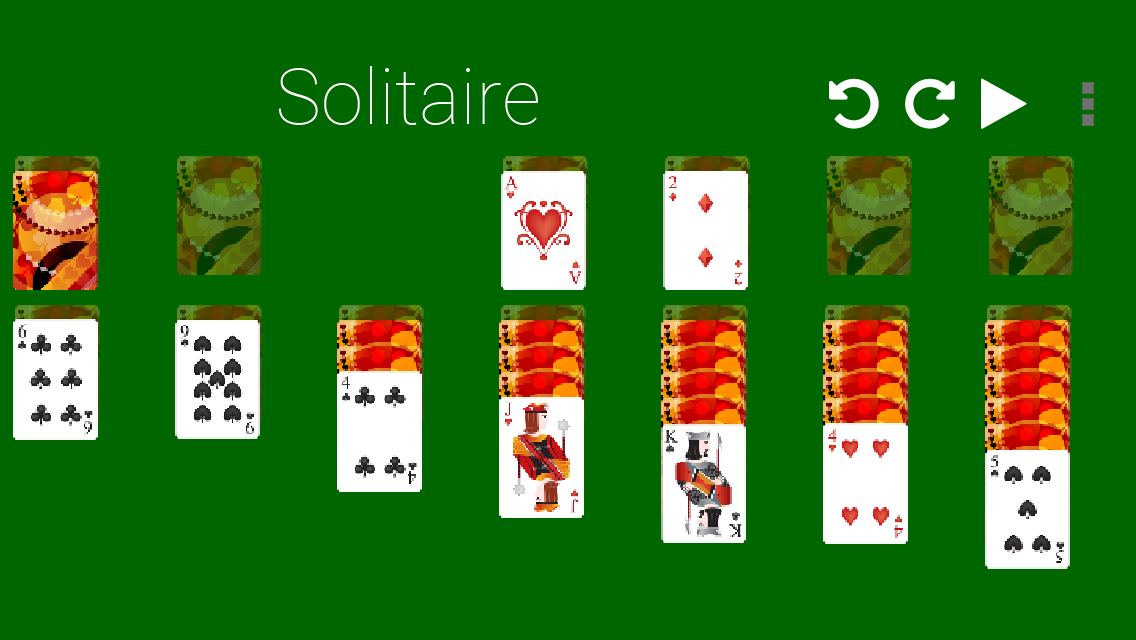 Codename One 3.2 is scheduled for Tuesday the 27th of October. In keeping with our successful 3.1 release we'll
use a very short one week code freeze on the 20th of October at which point we will only commit crucial fixes
with code review. I hope we can land quite a few new features for the release, the GUI builder is getting
very close although its still a very rough product and will only be featured as a "technology preview" showing
the direction we are heading rather than a final product.
New Approach To Demos
Up until now we always thought about demos as developers often do: "As a tool to show how to program using
a set of features in the tool".
Recently, after working on my spouses Yoga Studio management app I came to the epiphany that this isn't
the best way for mobile app demos. The main problem is that we can't upload these demos to app stores
and show them running on a device. So with that in mind we are rethinking some future demos starting with
a quick and dirty Solitaire Klondike demo that we made within a weekend
and submitted to the store.
Check out the demo page where you can see the full code of what is now a production app that you can download
via itunes and google play.
We have a couple of additional apps that we need to cleanup and submit including the Yoga Studio app
that demonstrates a very common use case of a database driven app. We'll try to clean that up and prepare
it for mass consumption/store submission.
In Other News
The performance enhancement for image tiling from Fabricio that we discussed last week finally landed after
a lot of hard work debugging it by Fabricio and Steve. You should notice 9-piece images performing better
on both iOS & Android.
We are moving to make Java 8 builds into the default build mode, we are pretty thrilled by the Java 8 support
so far and want more newbies to be exposed to it. You would still have the checkbox for Java 8 mode when creating
a new project (if you are running on JDK 8 or newer!) but now it will be checked by default.
We also added get/setGlobalResources methods to the Resources class.
This really simplifies working with the new GUI builder since new GUI builder files will no longer be a part of
a resource file you would need to pass them a resources object somehow. Initially we thought about passing
it in the constructor but this seems tedious, with the global resources this should be much simpler.