We recently released a makeover to the iOS certificate wizard that makes it much easier to generate your certificates and provisioning profiles for your iOS deployments.
The key improvements in this new certificate wizard are:
• Fewer Steps: A single form with checkboxes to select which items you want to generate, and then a login prompt. That's it.
• Much Faster: Generate all your certs in 60 seconds. Give or take a few.
• More Reliable: We've taken steps to avoid network failures, which sometimes occurred due to the long-running back-end generation process.
The Certicate Wizard can be accessed in the same way as usual. Open Codename One Settings, and select Device Settings > iOS > Certificate Wizard.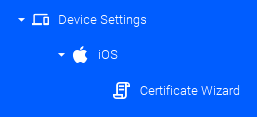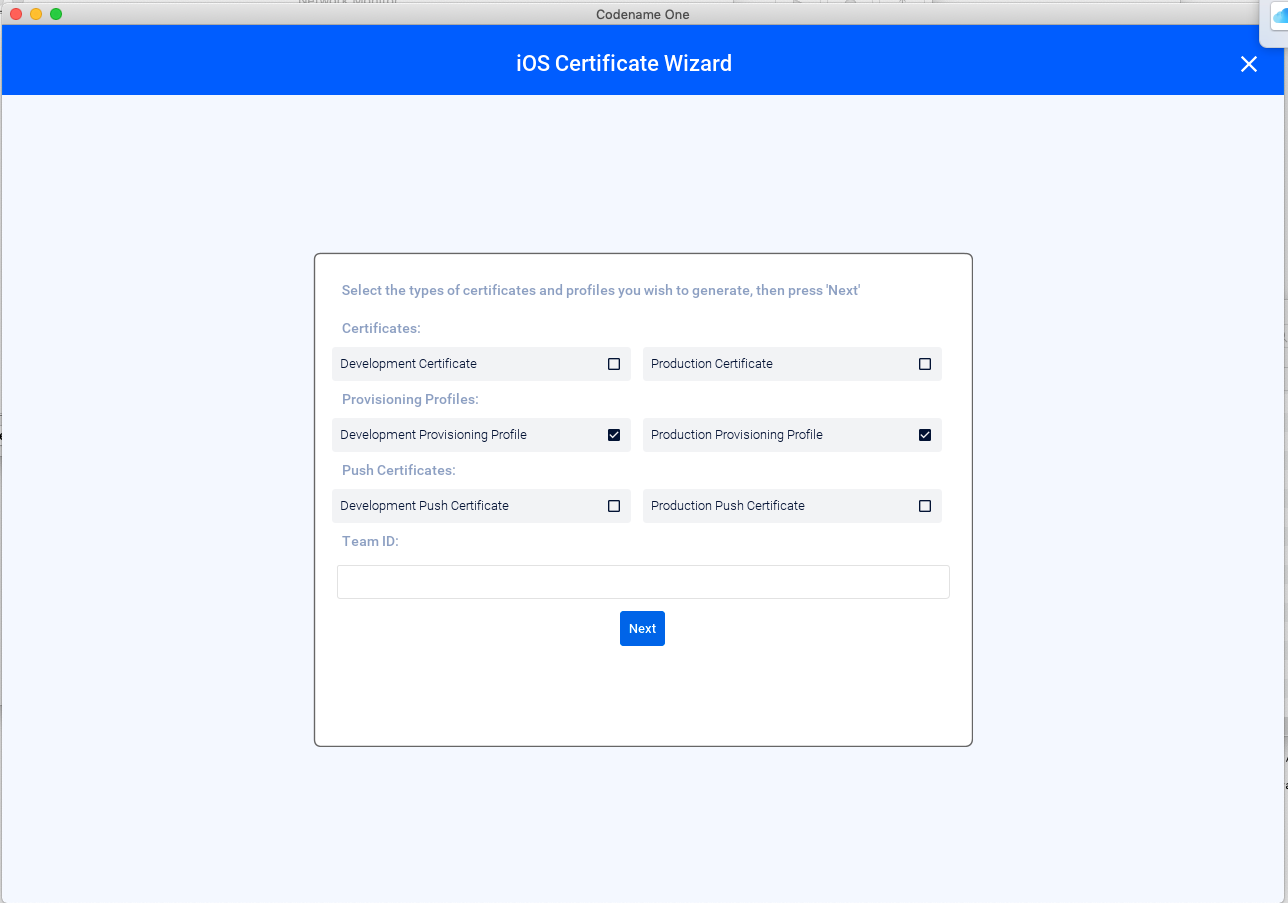 Log in with Apple Developer credentials
Certificate generation process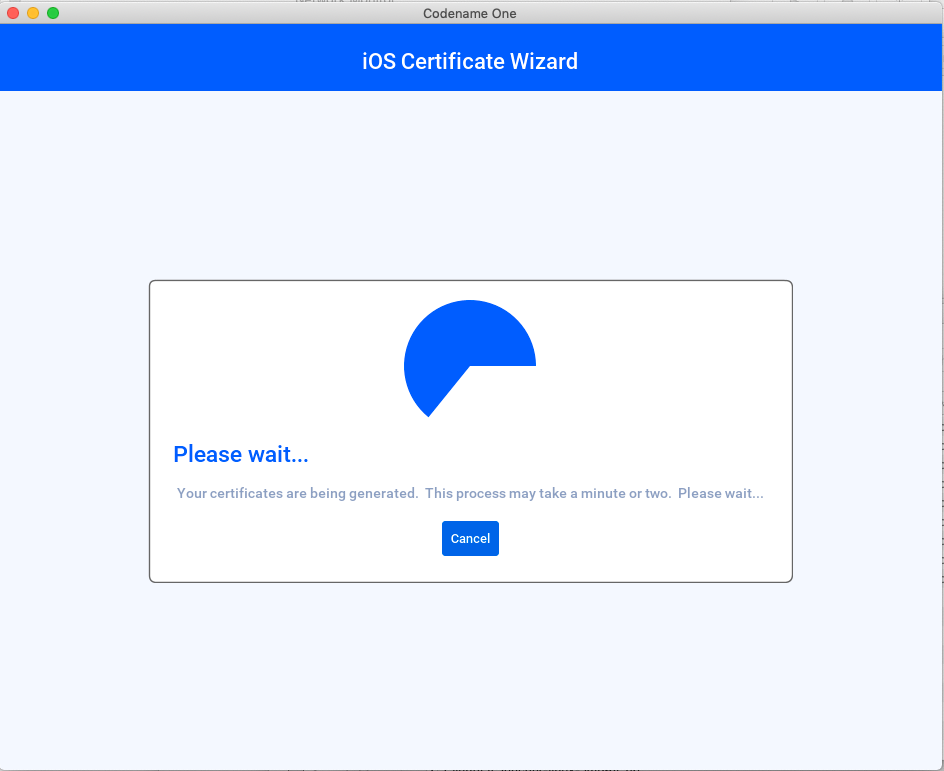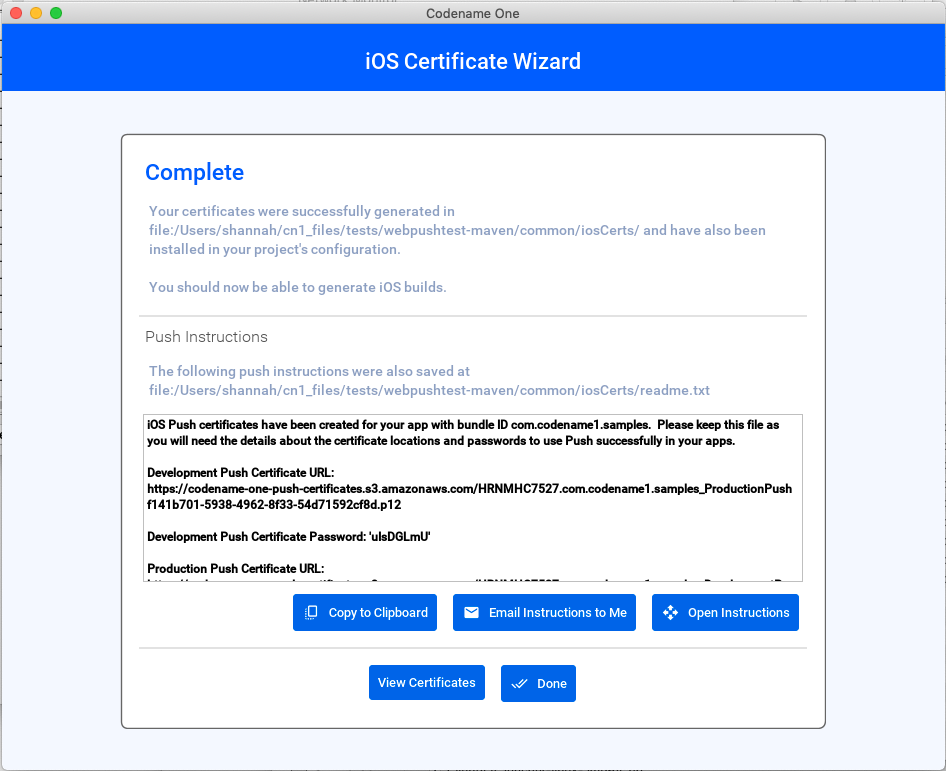 The certificates, profiles, and instructions will be saved in the iosCerts directory of your Codename One project. If you are using a Maven project structure this means they will be in common/iosCerts.

You can also see the results in the Device Settings > iOS > Signing section as shown below.