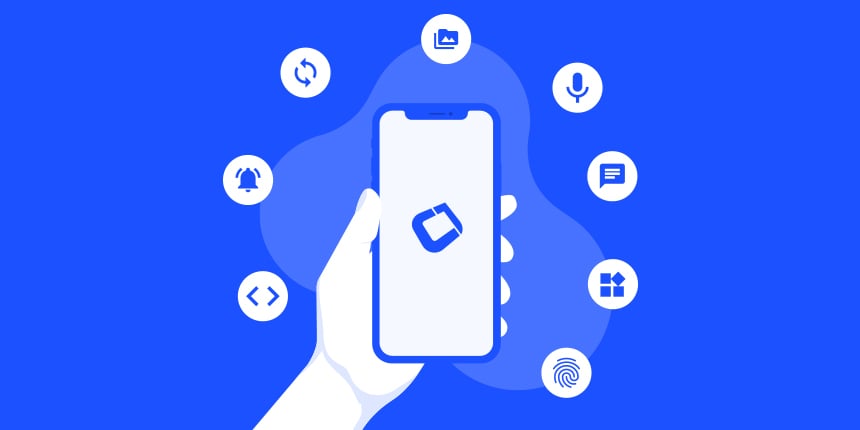 We supported native widgets within the native interface feature since the first public beta. However, this requires native coding and isn't always trivial. Normally you don't really need to do that.
E.g. for text fields we implicitly convert the field to a native field as necessary.
However, if you wish to use the password manager of the device this won't work. To solve this Steve introduced a new cn1lib: cn1-native-controls. This library wraps some native widgets and lets us use some features that might be tricky without them. Good use cases for this include the password managers which need a native text widget constantly in that sport. Another use case would be iOS's SMS interception text field that can automatically intercept the next incoming SMS and set it to a special native text field.
There are currently two widgets in this library:
NSelect — which acts like a combo box

NTextField — which is practically a drop-in replacement for TextField
You can use the NTextField like this:
hi.add("Text fields");
hi.add("Username:");
NTextField tf1 = new NTextField(TextField.USERNAME);
System.out.println("Setting font to main light 15mm");
tf1.getAllStyles().setFont(Font.createTrueTypeFont(Font.NATIVE_MAIN_LIGHT, 15f));
System.out.println("Finished setting font");
tf1.getAllStyles().setFgColor(0x003300);
tf1.getAllStyles().setBgTransparency(255);
tf1.getAllStyles().setBgColor(0xcccccc);
tf1.getAllStyles().setAlignment(CENTER);
hi.add(tf1);
hi.add("Password:");
NTextField tf2 = new NTextField(TextField.PASSWORD);
hi.add(tf2);
hi.add("Email:");
NTextField emailField = new NTextField(TextField.EMAILADDR);
hi.add(emailField);

tf1.addActionListener(e->{
    //tf2.setText(tf1.getText());
});
tf1.addChangeListener(e->{
   result.setText(tf1.getText());
   hi.revalidateWithAnimationSafety();
});
tf2.addActionListener(e->{
    Log.p("Action listener fired on password field");
    result.setText(tf2.getText());
    hi.revalidateWithAnimationSafety();
});
tf2.addDoneListener(e->{
    Log.p("Done was clicked!!!");
});