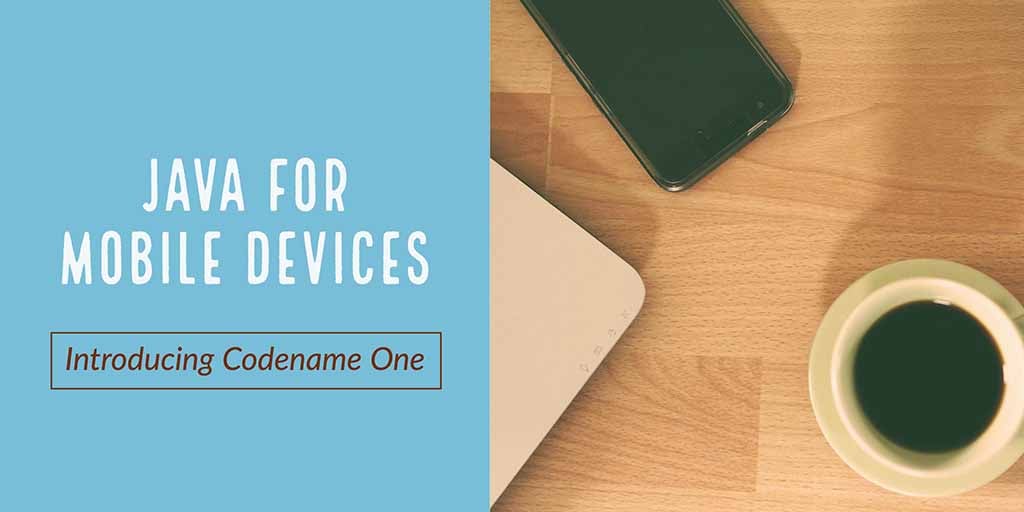 On the eve of the release of Codename One 3.7 we are excited to announce the new Codename One Academy which will change the way people learn Codename One. We've invested a lot of effort in creating a smooth learning experience and we're launching with 3 live courses.
This wouldn't have been possible without all the help from community members who provided guidelines, feedback and assistance. It wouldn't have been possible without the members of the bootcamp who helped with the process of refining the requirements from this course. Thank you all for your help!
Thanks to all of that the academy is launching with 3 courses:
Java for Mobile Devices – This is the "learn Codename One" course. It covers the basics that all Codename One developers should know. This is a completely free course that we will keep enhancing!

Deep Dive into Mobile – This course goes into all of the complex features of Codename One and builds a non-trivial application. In fact it builds the restaurant app

Build Real World Full Stack Mobile Apps in Java – is the pinnacle of this trio, it bundles the Deep Dive into Mobile course as it picks up where that course left off. It builds the full restaurant app builder application. It covers the server side and goes into deep details on everything. I'll add at least 8 additional apps to this course over the next two years making it even more compelling than it is now
Those of you who were a part of the bootcamp get all of these courses for free!
Living Courses
We guarantee a new course module every month. That means you will get additional information in the courses as we move forward for the next two years.
I will also develop at least 8 new complete, publishable apps and add them to Build Real World Full Stack Mobile Apps in Java over the next two years. That means that the courses you see today will be significantly larger and include a lot of additional information moving forward.
Special Sale
These courses don't include everything that went into the bootcamp but they include a lot of material and will include a lot more as we move forward. As such the list prices for them is:
| | |
| --- | --- |
| | The special sale price is for one week only and will expire on July 3rd! |
App Survey Results
The final survey results for the app are pretty clear, it's an Uber clone:

Figure 1. Final survey results
What isn't clear is the second place where a whatsapp clone and social media app fall within the margin of error. These results can be flipped completely if people who voted for the Uber clone shift their votes overwhelmingly to one side so out of curiosity I made a new poll.
This poll only includes these two options and should display a clearer preference for the second app.
Thanks again for all the feedback it's very much appreciated and this just wouldn't exist without your help!