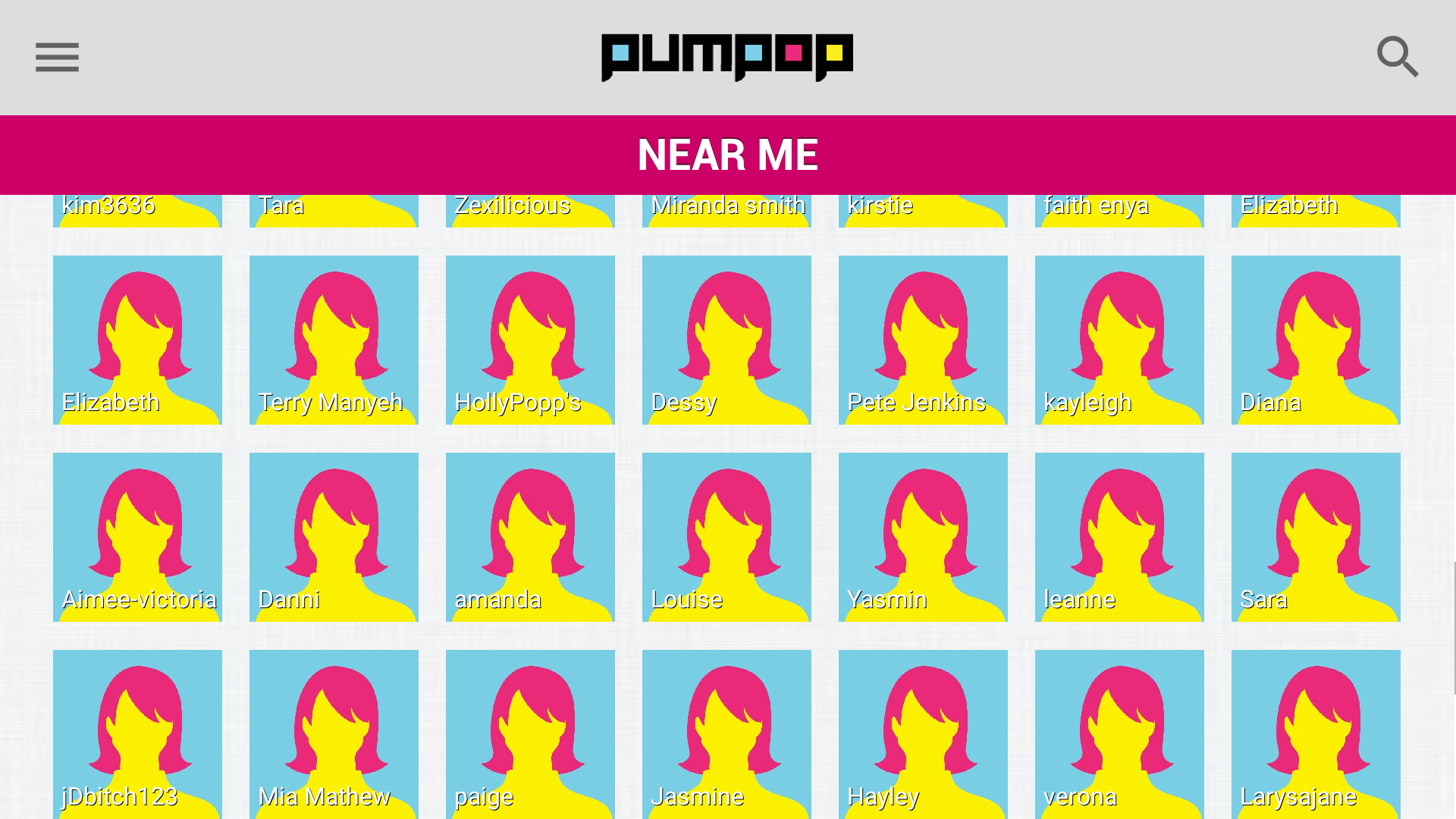 Pumpop is a social networking app in the spirit of tinder that is available globally and installed on many devices
all over the world. One of its major draws is it's portability which will soon extend to Windows Phone as well.
Pumpop uses social login controls such as native Facebook login as well as email activation.
If you are in a committed relationship I suggest notifying your spouse that you are "just testing this app for work",
to avoid unpleasantness and suspicion…​
Contributions
One of the things that should be mentioned about the guys from Pumpop is that they "walk the walk".
Fabricio of pmovil (the company behind Pumpop) has contributed a great deal of code
to the Codename One community most of which is shown in their github profile.
That is gumption in it's true hacker sense and truly represents the open source spirit we try to foster within
Codename One. If he hadn't done all of that work we might not have even started with the UWP port effort
so if you are looking forward to the new Windows support you have Fabricio and Pmovil to thank for that.