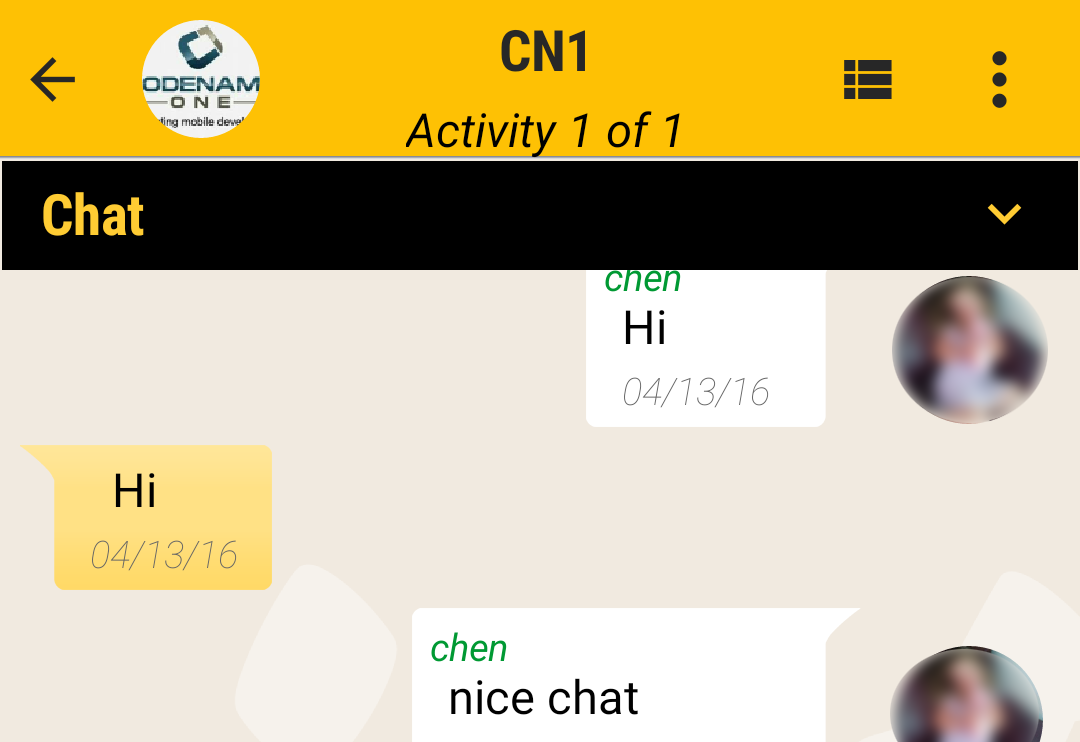 The jat app is very similar to whatsapp in some regards but is more oriented towards group communication
than SMS replacement. Over the past couple of weeks we picked it up as a great communication tool in our team.
It uses push notifications to notify and activates accounts via SMS. This makes it very convenient for someone
like myself who moves between devices constantly.
Chat is a very common use case for developers in the Codename One community which is why I chose this app
as one of our first highlighted apps. I highly recommend playing with the app to see some of the things you
can do in Codename One.
| | |
| --- | --- |
| | If you want to add your app to the featured app list just let us know here or in the discussion forum |