With the latest Maven update (7.0.61), you will notice a few changes to the Codename One simulator that should improve your development experience.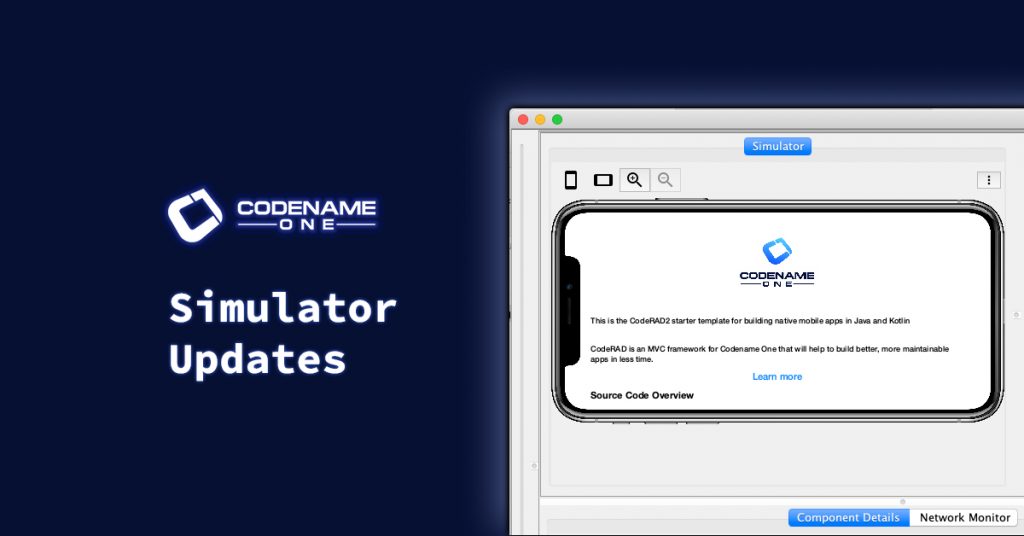 We have consolidated the user interface inside a single window so that the component inspector, network monitor, and other tools feel more integrated.
The window has four regions (Left, Center, Right, and Bottom), and you are free to place any of the UI panels into any of these regions. The default configuration places the simulator in the center, the component tree on the left, and the component details and network monitor in the bottom, but you can change this using the "Move To" menu, and it will remember your preferences the next time you run the simulator.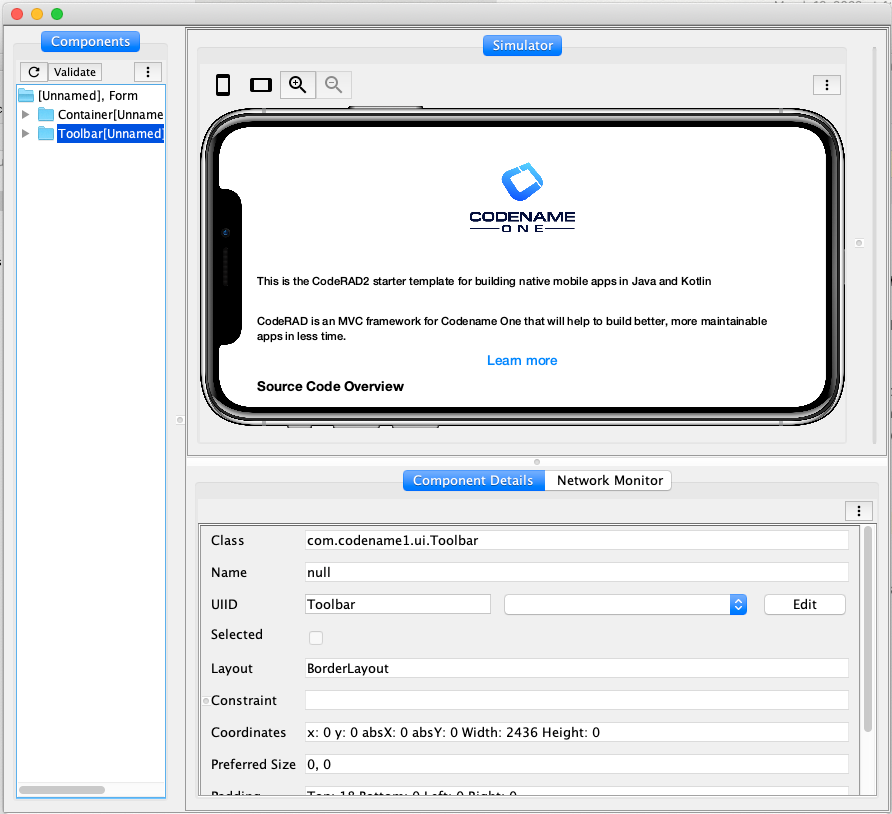 For example, if you wanted the component tree to appear in the "right" region, you could click on the panel menu in the upper right of the Components panel.

And the resulting configuration would look like the following: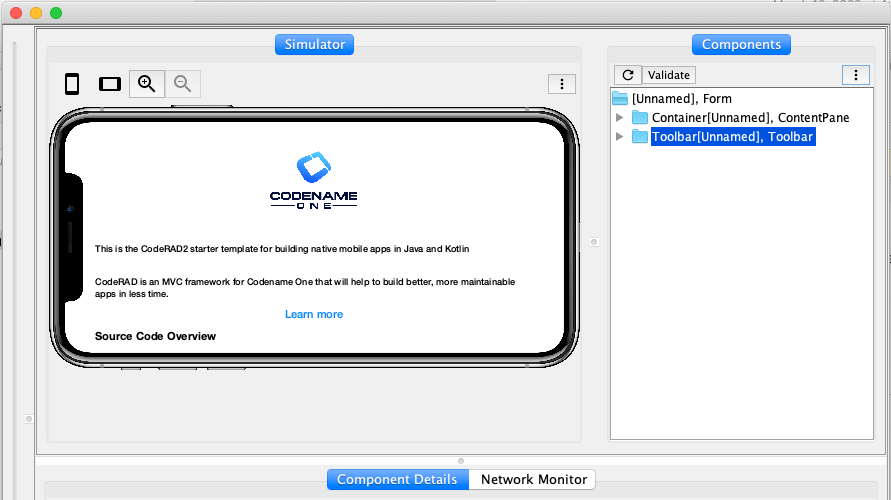 If you prefer to break out a panel into a separate window, you can do that also. When you close the window, it will automatically be returned to its original region inside the main simulator window.
For example, if we wanted to move the simulator itself to a separate window, we could select the panel menu in the uper right of the Simulator panel, and select "Move To" > "New Window"

The result would be the simulator in its own window as shown below: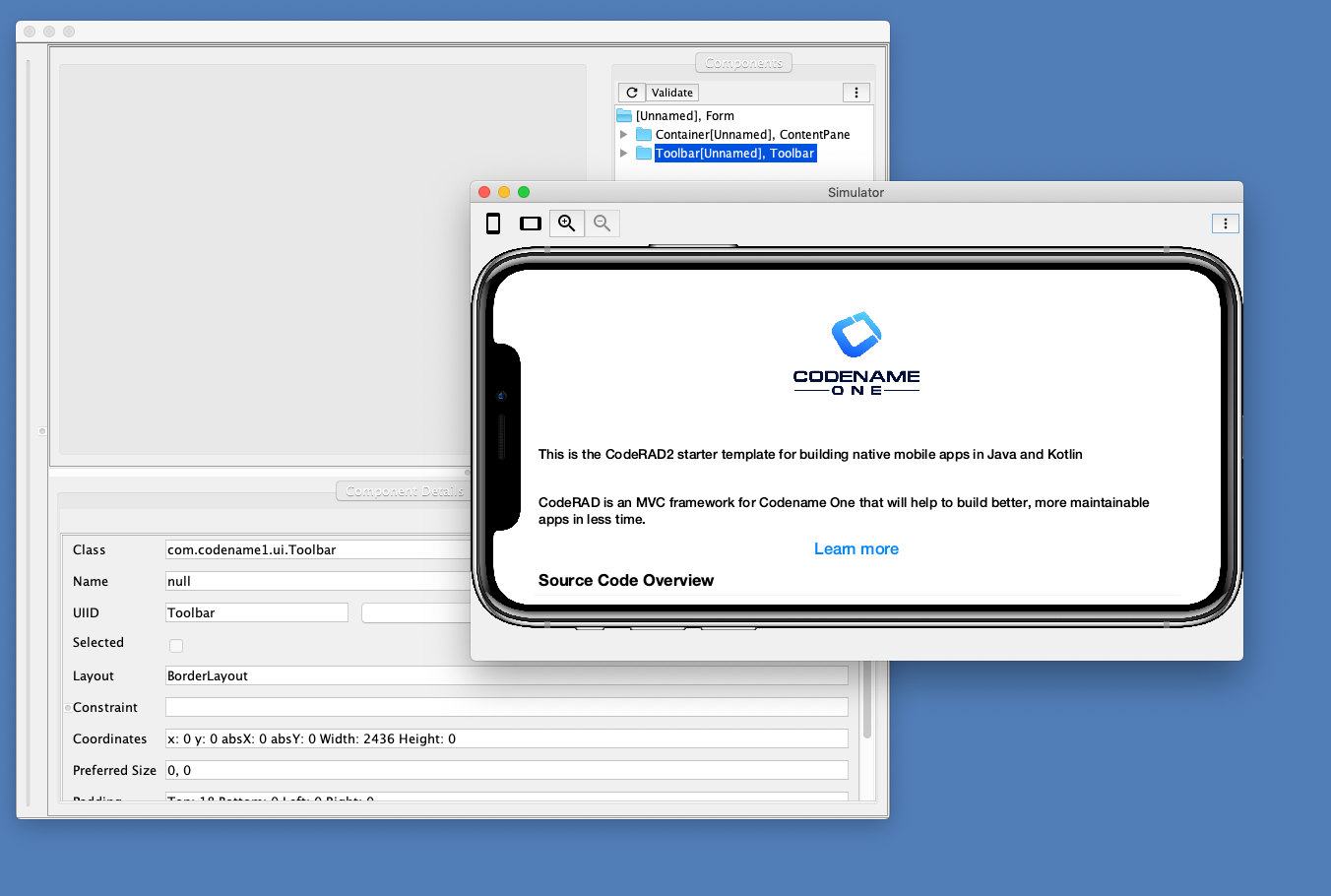 Your configuration will be remembered for your next run, so you wan't have to repeat yourself.
As part of this change, we have moved some of the items from the Simulator menu onto a new toolbar in the Simulator panel. For example instead of a "Simulator" > "Rotate" menu item, there are toggle buttons on the toolbar for "Portrait" and "Landscape". And instead of "Simulator" > "Zoom", there are Zoom In and Zoom Out buttons on the toolbar.

Over the next few updates we will be doing some more reorganization of menu items and panels to make the experience more cohesive. We will also be adding a few new features to enhance the dev experience. Stay tuned…​