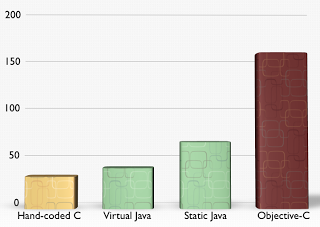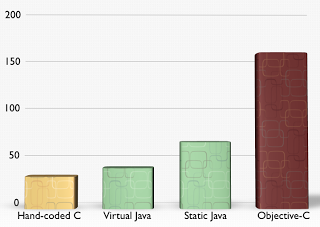 Steve Hannah

who ported Codename One to Avian has just completed a set of benchmarks on Codename One's iOS performance putting Codename One's at 33% slower performance than native C and faster performance than Objective-C!
I won't spoil his research results so please read his full post

here

.
A small disclaimer is that the Objective-C benchmark is a bit heavy on the method/message calls which biases the benchmark in our favor. Method invocations in Codename One are naturally much faster than the equivalent Objective-C code due to the semantics of that language.
Notice: This post was automatically converted using a script from an older blogging system. Some elements might not have come out as intended…. If that is the case please let us know via the comments section below.