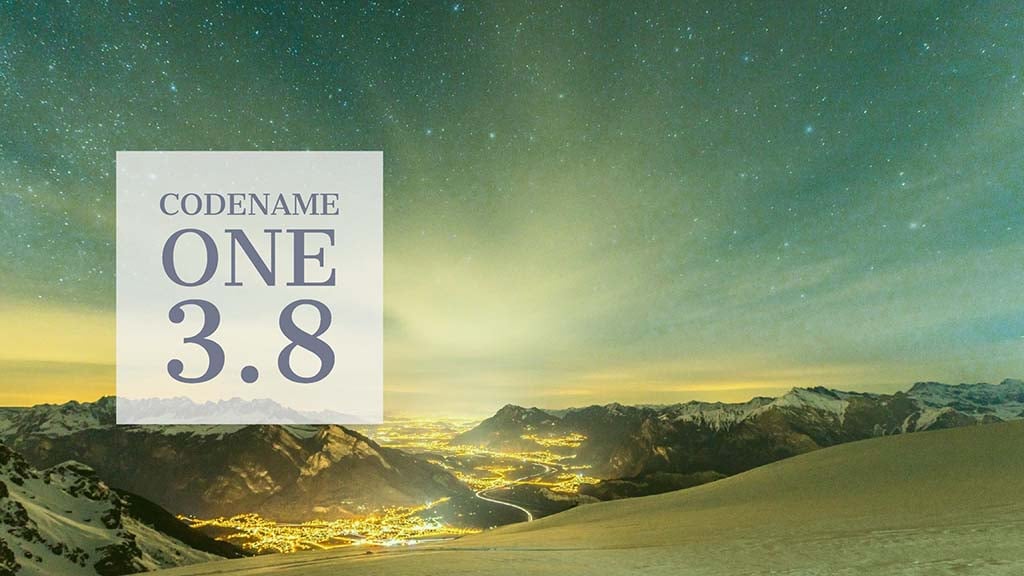 Codename One 3.8 should land one week from now and from later today we are effectively in code freeze. Please update to the release candidate of 3.8 tomorrow morning to help us track some last minute bugs and regressions. As is usually our process we will release updates as necessary with code reviews and next week we won't have the usual set of releases as we'll take some time off.
We will branch to the 3.8 branch in our repository and every change to the branch will be cherry picked individually.
During this week of code freeze we'll try to update the documentation and prepare everything for the release. There are many important features in this release but as is our approach in recent releases the emphasis is strongly on refinement. If you run into any issue please file the issue ASAP so we can move quickly and update the release if necessary.
Upcoming Milestones
As you might recall we announced a switch to major version milestones which means the next release is 4.0. Here are the coming releases:
4.0 – Scheduled for March 6th 2018

5.0 – Scheduled for July 17th 2018

6.0 – Scheduled for November 14 2018
You can track these milestones and the related tasks in our github project here.