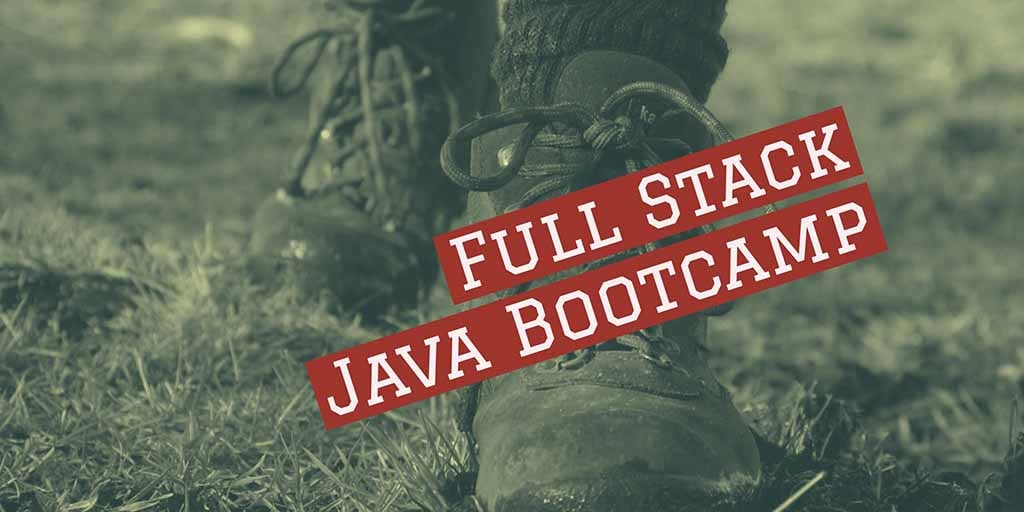 | | |
| --- | --- |
| | It's LIVE! Check out the bootcamp signup here. |
I'm going to build a new mobile startup within 2 weeks and teach some of you how that is done while doing that. Most people might assume I'm talking about one of those "MVP" cardboard startups…​ This isn't the case!
We'll build a real ground breaking app with a server component that handles storage, push and a few other things you wouldn't expect and I plan to fit the whole thing in a two week time frame.
This is essentially what I said in the last two posts in this series. We'll build the full stack of a real world startup from the ground up to server and client production within 2 weeks of hard work!
Over the past 20+ years I worked for startups, major software/hardware companies, operators, banks and much more…​ I founded 4 companies during this time and every time I did it the process became easier. Codename One is a huge product so it's not something I would compare to "an app". However, the basic product we launched as beta took 3 months to build and we spent too much of that debating the "launch slide deck".
Unlike that effort, building an app is almost trivial when you know how…​ The server side will be relatively simple as it won't include the web interface portions that are always a pain. Just very basic storage, push and simple management.
The big effort that will take most of the time is making the apps look good and applying a compelling design.
With this bootcamp I want you to see how easy it is to build a startup and a complex mobile app. But the bigger goal is to flip a switch within you that would hopefully be as transformational for you as it would be for me. I want to recreate the startup experience as part of the bootcamp, that's something you can't do in a course.
Every startup I worked at even as a consultant had affected me on an emotional level and I hope this will leave you in a similar energized state and motivated to "take on the world".
How will this Work?
At a birds eye view the bootcamp will include a short "getting ready" period for those unfamiliar with Codename One followed by 1 week of basics, 2 weeks of app building hack race and 1 week of finishing, loose ends and cleanup so we are all at the finish line together.
The whole bootcamp will last 4 work weeks (5 day weeks). The 4 weeks will be divided into 2 week batches so we'll have 2 intensive weeks followed by a week and a half off to regroup and the second part.
The bootcamp will start on March 27th and the first two weeks will end on April 6th.
It will resume on Tuesday April 18th and will end on Monday May 1st.
Hours for the 1 on 1 sessions will be scheduled individually ideally before the start of the bootcamp for the first session. Since they are 1 on 1 sessions hours would be flexible.
1 on 1 sessions with each participant. Ideally 2 sessions per participant but logistics of time and number of participants might make scheduling difficult (I'm limiting registration numbers so ideally 2 sessions should fit)

Most of the material will be passed as a combination of video and/or webinars. I'll determine the ratio of video to webinar based on participation and what works for the group

Tasks delivered daily – to make best use of the bootcamp I'll send out individual daily "missions", those will fit into the puzzle as we continue learning. If an individual mission is too challenging use the chat to get help.

We'll have group chat and a Facebook group for questions/collaboration
| | |
| --- | --- |
| | If we will have webinars they will be recorded so if you miss them you will be able to watch them later and ask followup questions via the chat/facebook |
The schedule of the course will be as follows:
Pre course – developers who don't have Codename One experience will take a small crash course in some of the basics of Codename One so we can begin at an equal footing. This will include some pre-made videos and a few missions to get them ready

Week 1 – Basics: Layouts, theming, portability, density, basic design principles, GUI builder vs. handcoding, animations/transitions, storage, SQLite, networking, threading, EDT, custom components, certificates & signing

Week 2 – Deeper into the core of Codename One and beginning of building the app we will build thru the course, initial server setup with client/server communication (websockets/webservices)

Week 3 – App completion and refinement. Server initiated push, complete design both in CSS & designer, integrating native code

Week 4 – Loose ends – security, store upload, localization/internationalization, performance, on device debugging
A bootcamp is a very fluid process and is subject to change based on feedback from the group. So if we have a group that needs to spend more time on basics we'll do that and if the group can run faster we'll add more material based on demand.
One Time Thing
The way I see this bootcamp it can go in two ways:
A lot of people will signup and fill it up completely – this would mean I would have too much work and won't want to do this again as I need to focus on Codename One

Few people will signup – I won't repeat something that didn't succeed
Either way this is probably the only chance to get this bootcamp.
I'm limiting the seats because if we have too many participants this might get out of hand, we'll also limit the signup window to 5 days because we need the list of students ASAP. Some students might not know Codename One yet in which case they will need to do a pre-session so the speed of the class won't be hindered.
Signup
We don't have the signup page up yet but we're working on that!
I'll send out an e-mail on 2pm GMT this Monday with signup details. It might be ready sooner but I got some feedback that some of you might need time to seek management approval and I wanted to give you the time to do so. However, I can't give a lot of time here since we are in a rush and the signup needs to finish with time to spare before the bootcamp starts.
Signup will last until Friday afternoon (GMT) and will close at that point, I'm limiting the number of students significantly so it's possible we'll run out of space sooner.