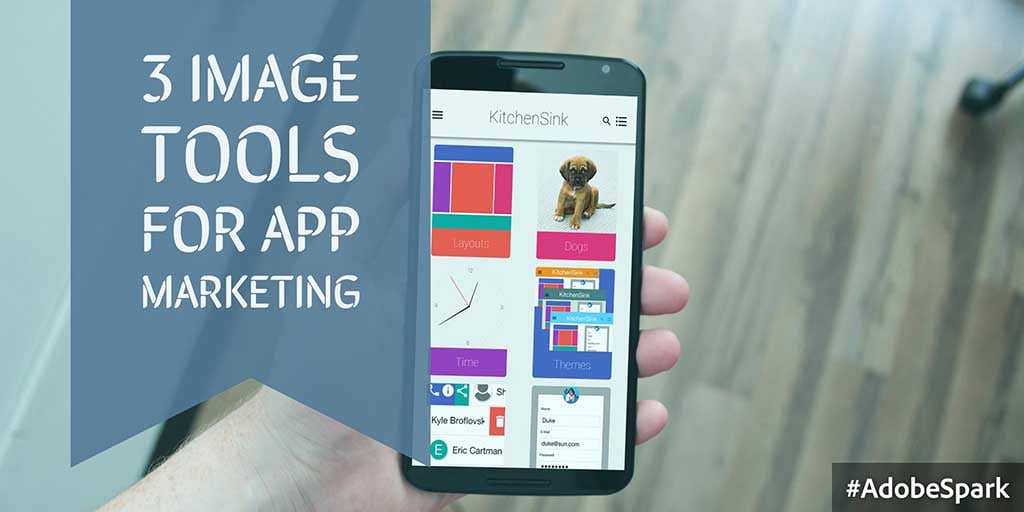 Every now and again developers ask us how we do the graphics for our posts/promotions and up until recently the
answer was "photoshop". While knowing photoshop is still very worthwhile we still like these 3 tools that provide great
shortcuts to creating both screenshots and art.
The App Launchpad
App Launchpad is a newcomer to the scene, it's still a new tool at the MVP stage.
The potential is still great and it generates reasonably attractive graphics such as these:
The UX for the tool is reasonably intuitive and you can work on several screenshots at once. There are some missing
basic features that I'd like to see moving forward but the tool is already pretty useful. E.g. we used it for the kitchensink
screenshots on Android and
iOS.
Hopefully they will improve the tool by adding:
Landscape support

Tablet skins

Thin fonts

More customization abilities e.g. image/texture backgrounds
Smart Mockups
Smart Mockups is a PlaceIt clone that isn't
as aggressively monetized. It allows you to take a screenshot and place it within a context of a device held by a user.
Normally this is slightly challenging to do in photoshop unless you have a ready made template.
The image at the top of this post was generated with Smart Mockups and Adobe Spark…​
Adobe Spark
Spark is a tool that makes typography easy. It does quite a few things to generate images
such as the image above that mix image filters, typography, shape decoration etc.
All of those allow you to create meme style images as well as a wide variety of banners/promo images that you
can use to market your apps in the stores.
Good Looking Graphics
The app icon and screenshots are where the initial opinion of your app is formed. If the promotional material isn't
good some users will still give your app the benefit of the doubt, but they will do so with a negative first impression.
Good promotional material is no substitute for good app design, but it's a step that you need to take.