Installing The Eclipse Plugin
Developers
Installing The Eclipse Plugin
The information in this page is out of date!
Just type "Codename" in "Eclipse Marketplace" to install Codename One see
this video.
Startup Eclipse and click Help->Install New Software. You should get this dialog: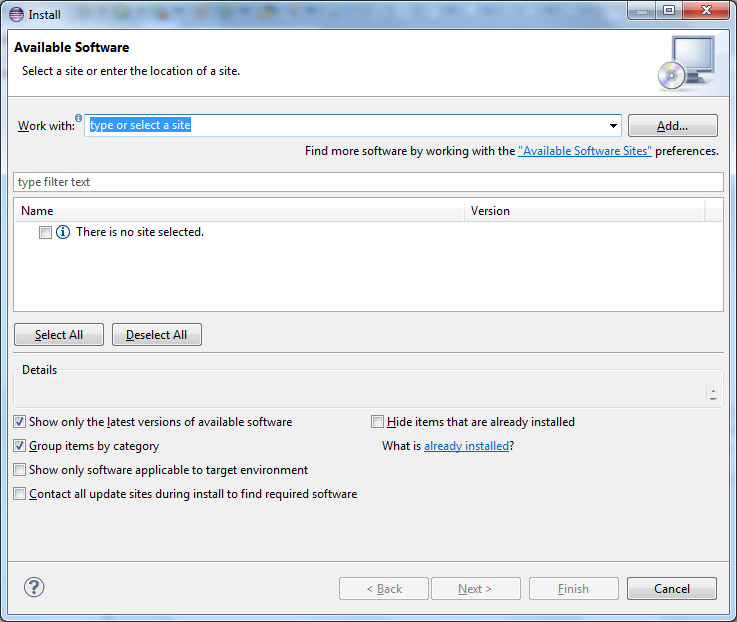 Click The Add Button On The Right Side And Fill Out The Entries
Enter 'CodenameOne' for the Name and
'http://www.codenameone.com/files/eclipse/site.xml' for the Location.
Select The Entries & Follow The Wizard To Install