FlowLayout is the default layout manager for Codename One Containers and Forms. It places components in a row one after another based on their preferred size. When it reaches the edge of the container it will break a line and start a new row.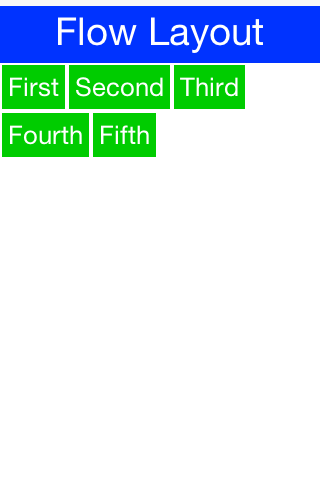 Since flow layout isn't a constraint based layout it has a bunch of very useful enclose methods that can significantly reduce the code required to create the same UI e.g.:
This class works nicely for simple elements, however since Codename One doesn't reflow recursively (for performance) it can't accurately handle complex layouts. As a result when an element of varying size is placed in a flow layout this confuses the line breaking logic and fails in odd ways. That is why this layout should only be used for relatively simple use cases.
Flow layout supports aligning the component horizontally and vertically, it defaults to the top left alignment for LTR languages. E.g. the following alignments are supported thru the usage of setAlign & setValign.
E.g. you can align to the center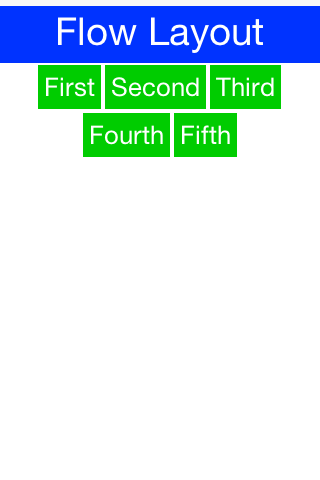 You can align to the right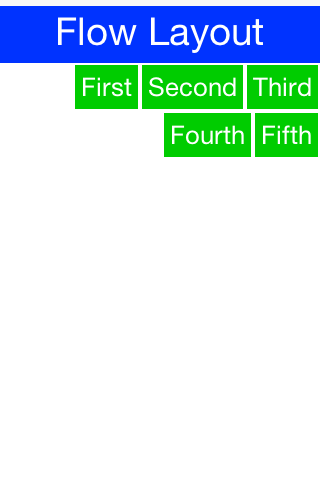 You can align to the center and the middle horizontally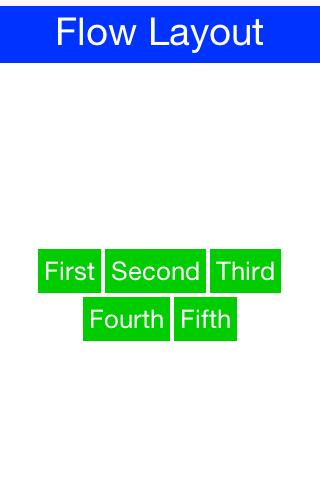 There are quite a few additional combinations that are possible with these API's.