URLImage allows us to create an image from a URL. If the image was downloaded already it is fetched from cache; if not it is downloaded optionally scaled/adapted and placed in cache.
By default an image is fetched lazily as it is asked for by the GUI unless the fetch() method is invoked in which case the IO code is executed immediately.
This sample code show a URLImage that is fetched to the title area background and scaled/cropped to fit device specific dimensions.
This sample code shows the usage of the nestoria API to fill out an infinitely scrolling list in it we use URLImage to fetch the icon.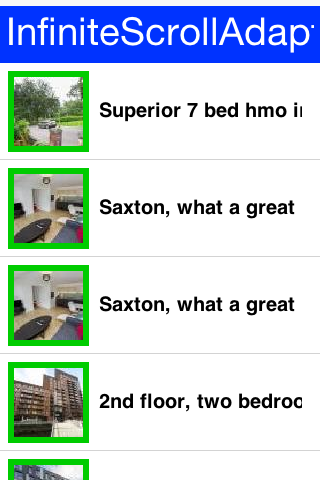 You can use adapters with masks using syntax similar to this to create a round image mask for a URLImage: