Toolbar replaces the default title area with a powerful abstraction that allows functionality ranging from side menus (hamburger) to title animations and any arbitrary component type. Toolbar allows customizing the Form title with different commands on the title area, within the side menu or the overflow menu.
The Toolbar allows placing components in one of 4 positions as illustrated by the sample below: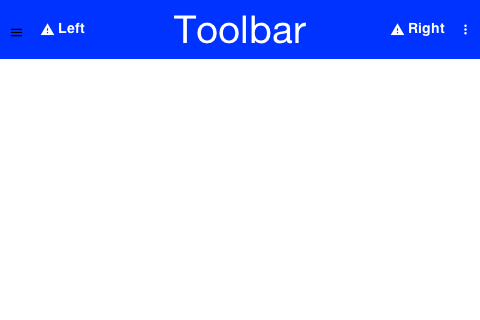 Toolbar supports a search mode that implicitly replaces the title with a search field/magnifying glass effect. The code below demonstrates searching thru the contacts using this API: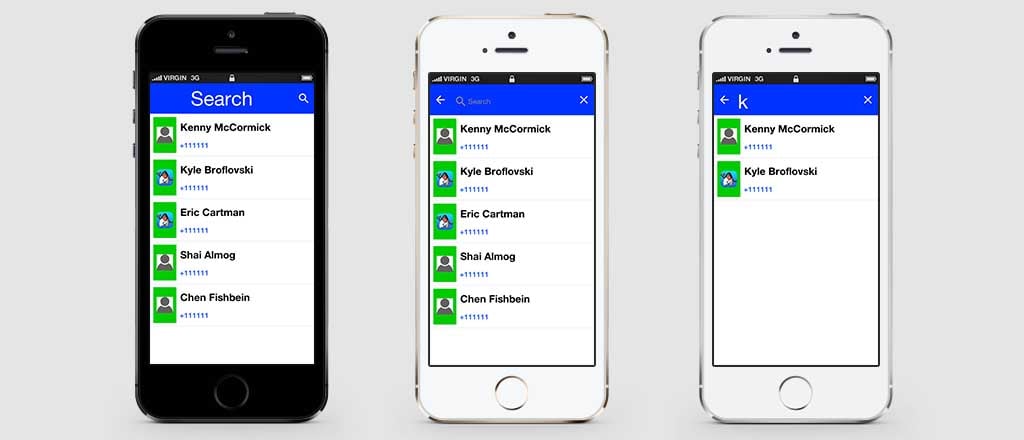 The following code also demonstrates search with a more custom UX where the title area was replaced dynamically. This code predated the builtin search support above. Notice that the TextField and its hint are styled to look like the title.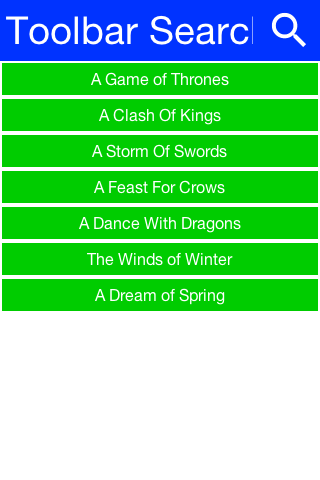 This sample code show off title animations that allow a title to change (and potentially shrink) as the user scrolls down the UI. The 3 frames below show a step by step process in the change.