A component for recording Audio from the device microphone.
Example usage
This component enables a full recording workflow. When the component is first displayed, it provides a "Record" button to begin the recording.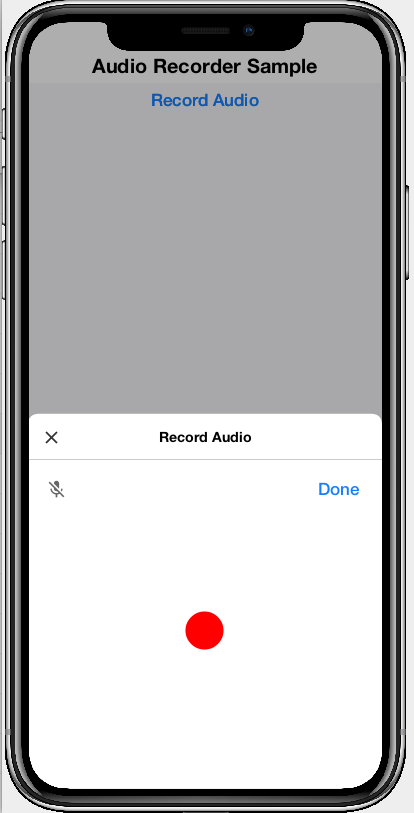 While the recording is in progress, it provides a "Done" button and a "Pause" button. The "Pause" button allows pausing and continuing the recording. The "Done" button indicates the recording is done.
After the user presses "Done", a preview screen is shown that allows the user to listen to the recording. Then can choose to either accept the recording, cancel it, or try again.